Regional Planning Department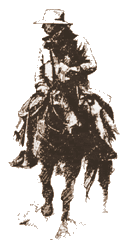 If you are considering purchasing property in Humboldt County, we invite you to read about The Code of the West (click to view) It contains helpful information to consider when purchasing property in rural Nevada.
RPC Agendas available on the County Calendar or here
GENERAL INFORMATION
The Planning Department provides information on zoning districts, building setbacks, flood planes and other land use topics along with applications for zone changes, conditional or special use permits, site plans, parceling, subdivisions, variances or other issues on property located in the City of Winnemucca and/or Humboldt County.
Planning is responsible for providing copies of the zoning and subdivision chapters of the Winnemucca Municipal Code and Humboldt County Code and for assisting the public with interpretation. Planning works with the City and County Building Departments for permits needing zoning information and setback requirements.
The Planning Staff is responsible for initiating any zoning ordinance and master plan amendments. Additional information regarding the process is available at the office.
The Planning Director provides staff support and manages the daily operations of the Planning Department.
---
Regional Planning Department
Contact Information
50 West Fifth Street Room 103
Winnemucca, NV 89445
Phone (775) 623-6393
Fax (775) 623-6395

Email: Betty.Lawrence@hcnv.us
Office open from 8:00 to 5:00 daily