FORMS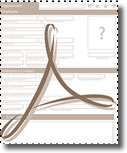 You can fill out your personal property declaration using your account number and access code from the form we sent to you. You may also now print out your completed forms in a pdf format to keep for your records.
Personal Property On-Line Declaration Form
(The forms below are provided in a fillable PDF format, and are accessible using Adobe Acrobat Reader. If you do not have Adobe Acrobat Reader, it is available free from adobe.com)
Manufactured Home Conversion Form
(AG) Real Property Declaration Form
Sales Questionairre (Submit via email)
Low Income Housing Renewal Form
Appeal Form- Please Contact the Assessor's Office to have a form mailed or emailed to you.
These forms provide three options for your convenience:
Complete the form online, save it to your computer, then email it back to us
Complete the form, print it, then bring it in, send or FAX it to us
Print the form, complete it by hand, then send, or FAX it to us