Frequently Asked Questions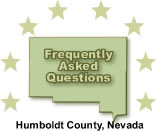 These are a few of the frequently asked questions that we encounter on a daily basis. Please feel free to contact the our office with a question you do not see listed below and we will be happy to provide you with an answer.

Building Questions
Q. Do I need a permit to build a deck off of my house?
Answer.....



Yes, if the deck height is greater then 30 inches. As measured from the highest portion of the deck's walking surface to your finished grade. The main reason behind this code section is that a walking surfaces over 30 inches is required to comply with the building code's guardrail requirements, as a safety measure. Because to an active adult, a deck barely over 30 inches is unlikely to cause injury; however, to small children and the elderly a fall from this height could cause a sever injury. (See 1997 UBC 106.2 #7)


Q. Can I attach an awning to my manufactured house?
Answer.....



Only awnings "constructed of light-weight metallic material which does not exceed 1 pound per square foot dead load" may be attached to a manufactured home. For further information, contact the State of Nevada's Manufactured Housing Division. (See NAC 480.475)



Q. Do I need a permit to apply stucco to my house?
Answer.....



Yes, a permit is required for stucco finishes on any structure. This is due to the fact that stucco-type finishes add extra weight to the exterior of a structure and historically, improperly installed stucco-type finishes allow structural damage due to water infiltration. (See 2003 IRC section R703.6)

Q. What size out building can I build without a permit?
Answer.....



Humboldt County allows the construction of a building up to 130 square feet without a permit. However, a permit may be required for the addition of electrical, plumbing or mechanical installed within the building.
Electrical Questions